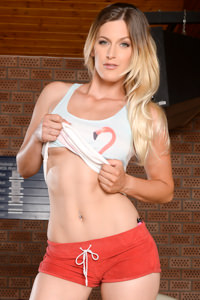 Mira Sunset's Biography :
Mira Sunset is a green eyed, brunette Eastern European beauty. Born in Hungary, May 13, 1992, Mira has been in porn since 2011. Her athletic body is perfect for anyone who loves perfect handsize tits and a flat, sexy stomach.
The majority of her work is lesbian, but she has also been featured in a number of blow job and anal videos. A passionate performer, Mira is someone to keep watching! Mira Sunset looks so innocent and shy, you'd never guess that she is a hardcore internet model!